Discover Audio Engineering at the Sheffield Institute for the Recording Arts
Becoming an audio engineer, whether behind the console in a professional recording studio or behind the console at a major rock concert, is a dream of many. However, as many people have come to find out, the dream cannot become reality for the individual who lacks the proper training and experience.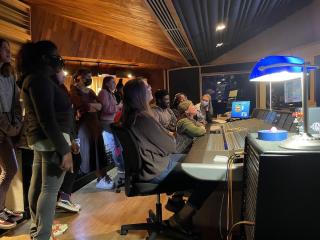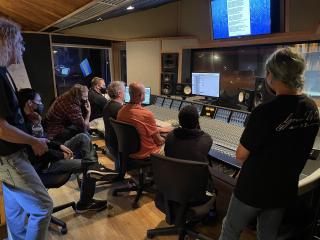 Our Audio Engineering School
The AudioWorks program at Sheffield gives the audio student both a solid foundation in audio engineering technology and the hands-on experience that will get him or her in the door of a major facility.
You will have the opportunity to work with the latest sound engineering software you need to succeed in this field.
Upon successful completion of our sound engineer courses and the AudioWorks program, graduates will be qualified to apply for entry-level employment in one or more of the following positions:
Studio Recording Engineer
Live Recording Engineer
Front of House Sound Reinforcement Engineer
Monitor Engineer
Audio for Video Engineer
Non-Linear Digital Audio Editor
Remix Engineer
Equipment Sales
Installation Technician
The AudioWorks program consists of 96 hours of lectures and 200 hours of labs, totaling 296 hours. The typical full-time class is four days a week, four hours per day, for 23 to 25 weeks; part-time is two days a week, four hours per day, for 43 to 46 weeks. Our audio technician school is located in the Baltimore area in Maryland.
If you're interested in audio production or audio recording, contact the Sheffield Institute for the Recording Arts today.
Meet Your Instructors
Image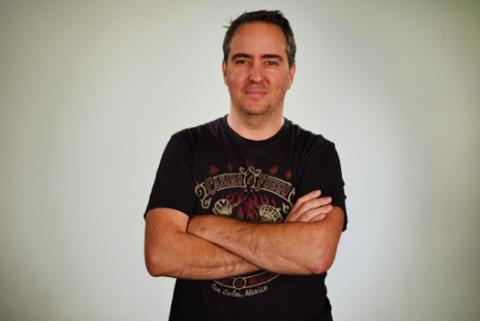 Drew is an experienced recording engineer/mixer with over 20 years in the music industry. He has owned and operated his own studio since 1988.
Image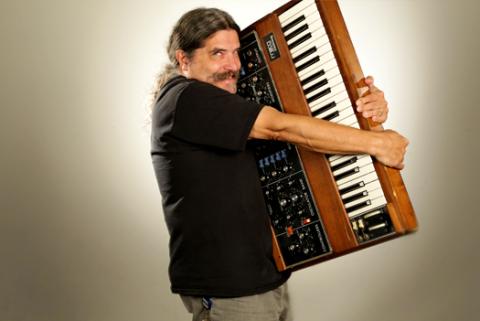 As the owner of Freq Sound Music Laboratory, Glenn has written music for television, film, commercials and industrial productions.
Image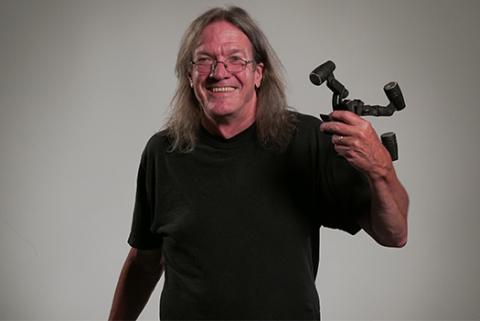 After experiencing virtually every analog system ever made, as well as many cutting-edge digital systems, Speedoo is happy to begin passing on his experience to a new generation of live sound technicians.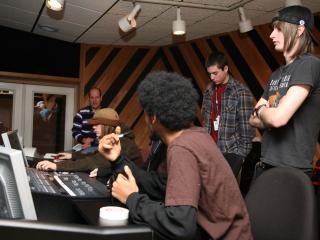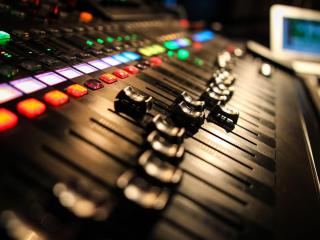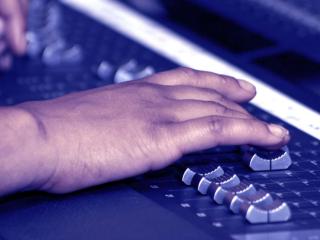 At our school, The Sheffield Institute for the Recording Arts we teach future industry professionals about audio engineering. Our staff of industry professionals provide hands-on learning experiences while immersing students in a real-world environment.
The Sheffield Institute for the Recording Arts is approved by The Maryland Higher Education Commission.
Requirements:
Prospective students applying for initial admission to our recording arts school in Baltimore, Maryland are required to provide a copy of their high school diploma, transcript, or GED equivalent.
Students registering will need to bring:
$25 Registration Fee
Proof of Graduation (High School Diploma or GED)
Each student will be given a personal tour of our recording arts school. You'll get the chance to see our facilities firsthand and get a glimpse of our professional-grade mixing, sound, and video recording equipment. At that time an interview with one of our school officials will be used to determine the student's level of motivation. Students must possess the minimum verbal and written communication skills needed to be successful.
Prior to beginning any video or recording arts courses, each student will participate in an orientation meeting designed to familiarize you with our recording arts programs and school culture. Students will be given a review of the school policies, receive program documents and have a picture taken for their student identification badge.
If you would like more information about any of our programs please visit our AudioWorks, VideoWorks, and TechWorks program pages.
The easiest way to learn more is to fill out the form on this page and we will get back to you within 24-hours. We love hosting prospective students and look forward to inviting you to take a tour of Sheffield!