Discover AV technology at the Sheffield Institute for the Recording Arts
TechWorks will train you to become an Audio Video Installation Technician.
Beginning with the basics in electronic principles, this course is designed to guide you on a well-structured path exploring and learning the skills and techniques needed to compete in today's highly competitive audio/video industry. From the basics of cable management and rack building to systems networking and preventive maintenance, TechWorks will give you the skills today's employers are seeking.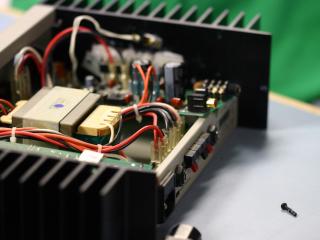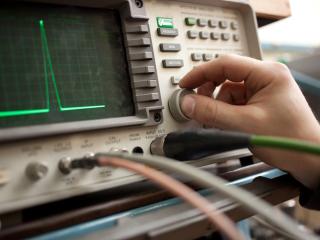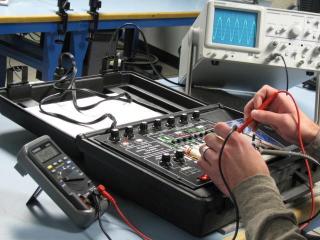 Our AV Technology School
Upon successful completion of this program, the graduate will be qualified to complete the coveted CTS exam giving him or her a leg up on the competition. Our students not only get hands-on training building equipment racks and installing display devices but attend the Crestron 101 course allowing them to take the first steps into the world of control systems programming. TechWorks graduates will be qualified for the following job types:
Audio Visual Installation Technician
Audio Video Equipment Maintenance Technician
Audio Video Equipment Rack Build
Audio Video Cable Installer
At The Sheffield Institute for the Recording Arts, we strive to prepare you for your immediate future as well as your long-term goals. As an Avixa Certified training facility, we offer access to the industry standards as set down by the international trade association representing the audiovisual industry. We give you a jump start toward your future.
The TechWorks program consists of 165 hours of lectures and 219 hours of Labs/Practicals, totaling 384 hours. The typical full-time class is four days a week, four hours per day, 16 hours per week for 27 to 30 weeks; part-time is two days a week, four hours per day, eight hours per week for 50 to 53 weeks. Our campus is located near Baltimore in Maryland.
If you are interested in becoming an AV Technician, contact the Sheffield Institute for the Recording Arts today.
Meet Your Instructors
Image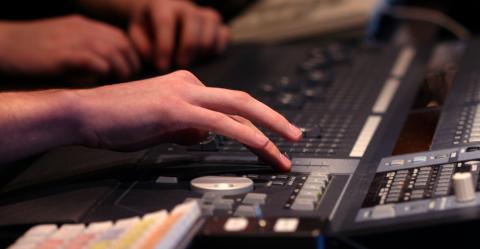 Keith attended Sheffield twice- first in 2004 with the AudioWorks program, and again between 2005 and 2006 with the TechWorks program. He has been a professional live sound engineer since 1999.
Image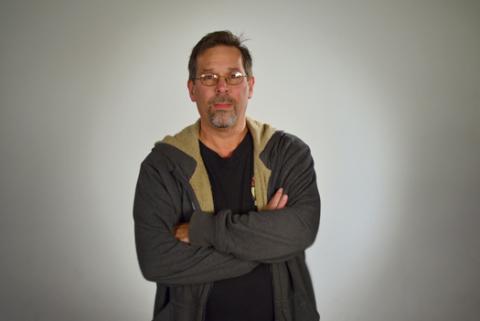 Keith has been a systems design engineer for the past 10+ years and does everything from sales-engineering to design-engineering to integration to live sound production.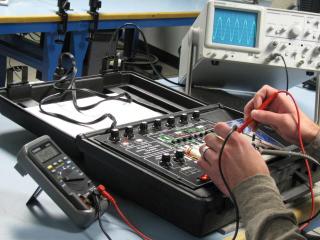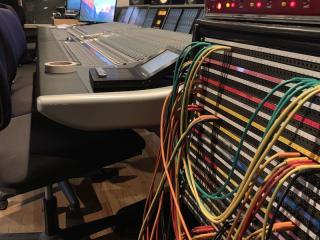 At our school, The Sheffield Institute for the Recording Arts we teach future industry professionals about audio engineering. Our staff of industry professionals provide hands-on learning experiences while immersing students in a real-world environment.
The Sheffield Institute for the Recording Arts is approved by The Maryland Higher Education Commission.
Requirements:
Prospective students applying for initial admission to our recording arts school in Baltimore, Maryland are required to provide a copy of their high school diploma, transcript, or GED equivalent.
Students registering will need to bring:
$25 Registration Fee
Proof of Graduation (High School Diploma or GED)
Each student will be given a personal tour of our recording arts school. You'll get the chance to see our facilities firsthand and get a glimpse of our professional-grade mixing, sound, and video recording equipment. At that time an interview with one of our school officials will be used to determine the student's level of motivation. Students must possess the minimum verbal and written communication skills needed to be successful.
Prior to beginning any video or recording arts courses, each student will participate in an orientation meeting designed to familiarize you with our recording arts programs and school culture. Students will be given a review of the school policies, receive program documents and have a picture taken for their student identification badge.
If you would like more information about any of our programs please visit our AudioWorks, VideoWorks, and TechWorks program pages.
The easiest way to learn more is to fill out the form on this page and we will get back to you within 24-hours. We love hosting prospective students and look forward to inviting you to take a tour of Sheffield!