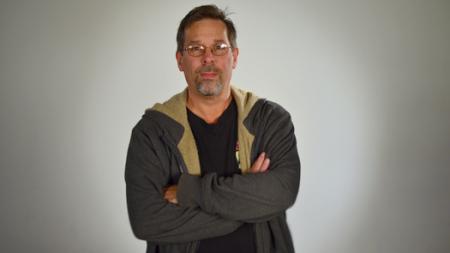 Keith Nachodsky
AudioWorks & TechWorks – Live Sound Reinforcement, Cable Construction, Installation, Basic Audio, Basic Video.
Keith has been a systems design engineer for the past 10+ years and does everything from sales-engineering to design-engineering to integration to live sound production. Keith began his career in 1978 mixing FOH for local bands. Over the next 30+ years, he provided either production for or mixed FOH/monitors for thousands of acts including: Steve Morse, Dennis Chambers, Mike Ness, Keb Mo, Bo Diddly, The Insane Clown Posse, Biggerbetterfastermore, Slim Man, American Hi-Fi, Lionel Ritchie, Richard Marx, Clutch, Anthony B., Andrew WK, The Wailers, Southern Culture on The Skids, The Reverend Horton Heat, Cheap Trick, Reel Big Fish, Galactic, Every Time I Die, Halfway Broken, and the list goes on and on (236 shows in 2004 alone!).
He has also performed FOH duties for various large scale events including the Korean War Armistice Day Celebration and the United in Pride Celebration on the Mall in Washington D.C. Keith served as the House Sound Engineer for the Recher Theatre from 2000 until its closing in 2013 and currently works as the House Sound Engineer at The Howard Theatre in Washington D.C.