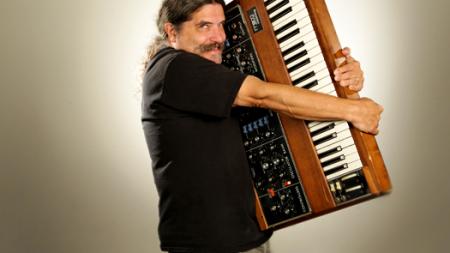 Glenn Workman
AudioWorks – Digital Audio Basic, Digital Audio Intermediate and Advanced.
As the owner of Freq Sound Music Laboratory, Glenn has written music for television, film, commercials and industrial productions. As a musician, he has decades of playing experience including Baltimore's premier original band, Off the Wall. Currently, Glenn is playing with Crack the Sky and Carey Ziegler's Expensive Hobby.
In addition to his musical abilities, he is a self-taught computer programmer. He has been writing software exclusively for Macintosh since 1988 and has been an Apple Developer since 1990. Glenn also provides outside MIDI consulting and programming to a wide variety of clients including the Rolling Stones, The Baltimore Symphony, local universities and many Broadway touring companies including Beauty and the Beast, and Kiss of the Spider Woman. He does testing and consulting work for Mark of the Unicorn and Kurzweil Music Systems, and runs the Kurzweil Owner's Group which supports members in 30 countries. He has contributed to Electronic Musician Magazine as an author.