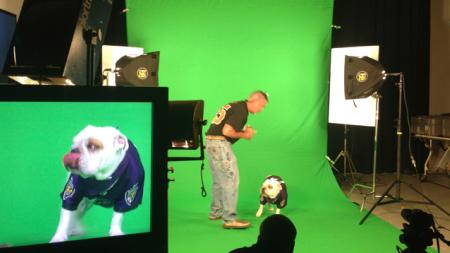 Questions to Ask Before Hiring a Video Production Company
2016 is the "year of the video" for content marketing. That being said, it's not easy to create a video that will clearly encompass who you are as a company and a brand. You could use an in-house videographer, but the quality of the video will not be reliable and it can end up costing you a lot more than hiring a professional video production company. 
Finding a perfect match with a video production agency can be tricky. With so many elements that go into creating a video, you want to be sure you're staying within your budget, working with a collaborative team, and going to have a finished product that is versatile and polished. While it may seem like more effort than it's worth, it's not. 
It is smart of shop around for a video production company that meshes well with your business and will work their hardest to reflect your business morals and values in the video they create. Before you decide to hire the first agency that shows up in your Google search, talk to a few companies to ensure you're getting the best fit for your brand. 
Top 5 Questions to Ask a Video Production Company
1. What is the estimated cost?
Of course, they can be the ultimate deciding factor when you're choosing a company to produce your video. It may be difficulty to get an exact price for your project until all the details have been discussed, but this will give you a good idea of if you are getting the most bang for your buck. 
Make sure you can get a high-quality video that is within your budget. Not only will you want a clean, polished final product, but ask if the cost of production includes anything after the video is finished. If the company simply sends you the video, that should be a huge red flag. Look for a company that will also help you format the video to fit all your social platforms, SEO efforts, and other marketing campaigns you may be running. 
Sometimes an agency will provide different production packages for you to choose from. That way, you can look of your choices and decide if you can get a video that fits your budget and your business's marketing strategy. It's always good to know exactly what you are paying for. 
Any good video production company will be able to give you an estimated cost and discuss exactly what you would be paying for. 
2. How long have they been in the industry?
Knowing how many years of experience the company has will help you establish an idea of how good their finished products are. Chances are, the longer they've been in the business, the more polished their videos will be in the end. 
"Practice make perfect," right? In this case, that can prove itself to be very true. If a company is just starting to plant their feet in the industry and working to get new customers, they may not have firm grasp on different types of videos and experience working with many different industries. There's no guarantee a long-standing company has experience creating videos for many different industries either, but there's a better chance that they would be able to adapt. 
Take a look at the video production company's website and look around for their online portfolio. If they have a lot of experience any many years of video production under their belts, you can bet they'll have examples of their best work featured on their website. You can get a pretty good idea of the quality your finished video would have if you chose to work with them. 
3. Who is your ideal client? 
While you are shopping for an agency, you are their client, too. This is a more uncommon question, but it can tell you a lot about the kinds of videos they create and what they may expect from you. Whether you want to be hands-on or more removed from the production process, be sure to ask what level of involvement they expect from you, and vice versa. 
If their ideal client is a small non-profit, then you may want to keep looking. If they don't have a specific client, then make sure they can produce a high-quality video for your industry. This will help you determine how specialized they are. It would be a smart idea to choose a company that has experience creating videos for your industry so they are familiar with your content and business plan. Make sure they are a good fit with your business. 
You can also determine the agency's core area of expertise. Ask them what kind of videos they produce the most, and refer back to their portfolio for examples to make sure they will be able to create a video that will best suit you and your company. You will also be able to gauge their style, quality, and level of professionalism from finding out what kinds of videos they most often produce. 
4. How creative are you with ideas? 
Experience and expertise will make a huge difference in the overall finalized project. The main reason you many be outsourcing for video production is that it takes a lot of time and effort for you to manage while also running a company.  
If a video production company relies on you to have the storyboard created and general idea of the video in mind, then they might not be the best fit for you. Look for a company that will use their experience to your benefit by offering creative ideas for your storyboard and stylistic choices in the video. They are professionals, so if they truly creative and experienced, then they will know what works best for your type of video. 
be sure to ask how they feel about edits, too. Their ideal client might be low-key and laid back and will be happy with any product, whereas you might want to make edits and changes in the video until you're completely satisfied.  Their level of creativity will make editing a video much easier and there's a good chance they'll be more willing to work with you on edits if they have more creative direction on their team of producers. 
5. How does your company operate?
This is a very important questions, and covers a lot of aspects of their business. Since you are hiring them, you'll want to make sure they operate in a way that will reflect your business as well. You should like who you are working with, so if you disagree with how the business is run, then chances are you will not see eye-to-eye on how your video is produced either. Here are a few things to consider when asking how their video production company runs on a daily basis: 
Level of organization -  A successful video production company relies on good organization and concrete deadlines in order to stay on track with their multiple projects. This will also give you some insight on how they handle time-management. You will almost always be able to determine the turn-around-time on your project from knowing this, too. Deadlines are a good thing. 
How enthusiastic they are about your project - You want them to feel interested in your project, or they may not deliver a product that you are proud of. Their level of excitement and engagement will be reflected in every step of the production process. 
The make-up of their agency - While this is not the first thing you may think of, it's important to know if the agency is comprised of full-time employees or contractors. It can make a huge difference in the production process. A roster of full-time employees usually works together flawlessly because they work together on a daily basis. Contractors can be a hit-or-miss. They aren't always fully committed to the job, and there's a chance they could back out of your project if they get a better offer. 
While asking these questions will be able to offer you a really great understanding of a video production agency, this isn't an all-encompassing list. Add questions that relate to your specific project in order to make sure you find an agency that will work best with you, and for you! 
If you are looking for a video production agency in Maryland, talk to the professionals at Sheffield. Their team is experienced and has the expertise to create a video for your company's needs. Call them today for a free quote!