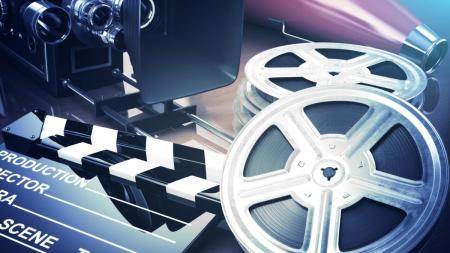 Top Marketing Skills for the First-Time Filmmaker
Top Marketing Skills for the First-Time Filmmaker
A good filmmaker understands that your film is your product.  And a good product needs a good marketing plan.  Effective marketing will give you a strong voice among your target audience and increase sales.
You can learn a lot from large production studios that have been in the film industry for years.  For instance, they start marketing their films long before the film is released.  In fact, some studios implement their marketing plan before ever committing to a project.
These film experts use marketing tactics that have been around forever and are proven to get results.
If you chose to go to an audio visual school in the Baltimore area, and attended one of the top schools for videography (aka filmmaking), you will have been taught the marketing skills I am about to share with you. However, those who are interested in beginning their education at an audio visual school in Baltimore should keep reading. 
Learning marketing tactics specific to filmmaking will help ensure that you not only can confidently say you produced a great film, but that you were able to monetize it as well.
Start Marketing Early
It may seem counterintuitive to start planning a marketing strategy before your film has gone into production.  However, it is never too soon to start thinking about how you will promote your finished product.
By marketing your film before its release date, you give the people involved in the film's production a specific direction.  If you have developed a plan on how you will market your film to your intended audience, everyone involved in the production process will have a solid understanding of the energy the film should encompass.
Another great reason to start marketing early in production is to get word out that a new film is in development and will be up for sale soon.  This is your chance to get the community involved, expand your influence in the online world, and  get early feedback that will improve your film during production.  Plus, creating a fan base before your project is released will boost sales and provide opportunities with bigger film studios for future projects.
Spread the Word
Reaching out during each stage of production can make a big difference come the release date.  Getting to know the influencers in your local film community and nurturing meaningful, long-lasting relationships with them will naturally help promote your film.
By discussing your project with major players in the industry, word that you are releasing a film is sure to get out.  This leaves room for exposure to a wider audience both during production, and more importantly, after.
Digital Storytelling
Another great way of promoting your film is to communicate digitally with your developing fan base.  This can happen on a website dedicated to your project or via social media channels such as YouTube, Facebook, and Twitter.  The goal is to update your fans as the production process moves along, so that your project is never far from their minds and you can create a deeper connection with your intended audience.
Include behind-the-scenes footage for your audience to enjoy and look forward to seeing on a regular basis.  Marketing tactics like location leaks, casting calls, makeup and costuming sessions, and even storyboarding get your fans excited about your film and its debut.
Remember, it is about building solid connections with those who have the potential to purchase or promote your film in the future.  Responding to your audience's comments and emails is an important part of keeping them engaged and interested.  It is your job to forge these relationships and show your fans that you care about them.
Sell, Sell, Sell
With easy access to popular online distributors like Amazon and iTunes, first-time filmmakers have it made when it comes to selling their film.  Even if a major distributor never picks up your project and agrees to sell it for you, with a little hard work and determination, you and your team can do it alone.  Better yet, you can do it successfully.
Another marketing tip is to offer pre-orders of your film to your fans you have created online and in your community.  By pairing this with "exclusive merchandise," you can make money from your film before it is fully produced.  You will create a loyal following that feels lucky to be in on special deals.
After releasing your film, continue your marketing efforts to increase sales from those hearing about your film for the first time.  Offer discount codes or special screenings to those in your local community.  Release a version of your film with deleted scenes or bonus content to make a special (and more expensive) edition release.
Build Bigger Lists
Email marketing should not be overlooked when it comes to promoting your film.  In fact, this can be one of the easiest and most effective ways of keeping your audience informed about the status of your current project, its release date, and upcoming projects.
Try having a competition, sweepstakes, or contest to collect emails and promote the release of your film.  These are easy to do, especially on social media platforms.  And they are fun for everyone involved.  Give away prizes for the most likes or shares or require an email address to enter a contest.  By getting your audience involved in your project, you encourage engagement and pave the way for more sales.
Make a Trailer
All the big film studios do it, and first-time filmmakers should too.  You already know how to produce a film and have a crew, equipment, and possibly some scenes filmed. 
Why not create an enticing clip to get your fans pumped for your film?
If your budget is on the lower end (after all you are not George Lucas…yet) that's okay.  Take to YouTube, Facebook, and even Instagram to get your trailer noticed by those who may be interested.  Every little bit helps.
Make a Personal Appearance
It's true, you probably will not have hordes of people lined up to grab your autograph, but making personal appearances can impact your overall marketing efforts.  Agreeing to meet with small groups to answer questions about your film encourages continued conversations and spreads the word about your film.
Consider doing an interview that can be shared online.  You can create a personal connection with your fans and show you are passionate about your project and they should be too.
Final Thoughts
Being a first-time filmmaker is tough, especially in the competitive film industry.  With so many people vying for their target audience's attention, it can be hard to convince people to see your film before you have made a name for yourself. 
However, with some top marketing skills up your sleeve, many of which are still used regularly by seasoned filmmakers, you can find success in the film industry.
By attending a professional audio visual school such as The Sheffield Institute for the Recording Arts, you will learn more than filmmaking.  With industry leaders guiding you, hands-on training with state of the art equipment, and networking opportunities to help once you graduate, Sheffield can give you the skills (marketing ones included) to make your mark in the world of film.
So, what are you waiting for?  Give Sheffield a call today and see how Baltimore's leading school for videography can help you achieve your filmmaking dreams.